​What is Chiropractic?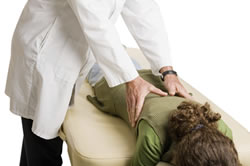 Chiropractic is a safe, effective way to relieve musculoskeletal conditions while improving your overall health. Doctors of chiropractic are trained extensively in the noninvasive treatment of neuro-musculoskeletal disorders. Chiropractors frequently treat conditions like back pain, neck pain, headache, and pain in the joints, arms, and legs. In addition to pain relief, many chiropractors, like Dr. Brad Dahlager, also assist patients in achieving and maintaining vibrant health and wellness.
What is a chiropractic adjustment?
The most standard treatment utilized by chiropractors is spinal manipulation therapy, also called chiropractic adjustments. An adjustment is a directionally specific force which is applied, most often to a vertebra, to correct a misalignment which is creating nerve interference. The adage, "To see is to know and to not see is to guess," is the reason why x-rays are normally taken prior to care. Only after the exact nature of the vertebral misalignment has been measured and calculated can a specific, corrective chiropractic adjustment be made. During an adjustment, a chiropractor will use his hands (or an instrument) to apply a direct force to the misaligned vertebra and it's restricted joints. This begins to replace the vertebra and restore the mobility of the joints which have become restricted or damaged with longstanding misalignment. Misalignments can occur after a major traumatic incident like a fall or an auto accident, but they may also develop as a result of minor sports injuries, repetitive stresses, or prolonged sitting. Misalignments can result in a wide variety of disorders including problems like neck and back pain, arm and leg numbness, scoliosis, sciatica, headaches, stomach dysfunction and middle ear infections, to name but a few.
What treatments are included in chiropractic care?
In addition to chiropractic adjustments, chiropractors integrate a range of natural treatments into their respective practices, and care can vary significantly by practice. Dr. Dahlager offers chiropractic adjustments, soft tissue therapies, custom orthotics, and nutritional therapy. After assessing your specific needs, he'll create a custom treatment plan designed to relieve your symptoms while establishing lasting health and wellness. This integrated treatment has proven to be successful for a multitude of patients in Noblesville, IN.
How Can Chiropractic Boost Overall Wellness?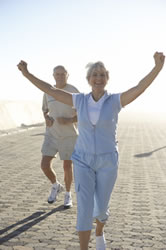 Chiropractors specialize in maintaining the proper functioning of the central nervous system. The central nervous system (CNS) is made up of the brain, spinal cord, and spinal nerves branching out from the spine to other areas of the body. The CNS also forms the primary link of communication between the brain and the rest of the body. It is responsible for everything from heart rate and breathing to immunity and sensory function. Any condition affecting the spine can impede the proper functioning of the central nervous system, and may lead to significant health consequences.
By identifying and treating dysfunctions in the spine, Dr. Dahlager can relieve pain while simutaneously ensuring optimal functioning of the central nervous system. Dr. Dahlager also assists patients with preventive care through nutritional counseling and advice on exercise or other healthy habits.
Call our clinic at (317) 214-7218 for a check-up today
Or click here to request an appointment online

We provide chiropractic care to patients in Noblesville, IN; Westfield, IN; Fishers, IN; Carmel, IN; Arcadia, IN; Atlanta, IN; Cicero, IN; Sheridan, IN and surrounding areas in Hamilton County.